The courses offered are informed by experiences with similar services in other countries and by the scientific knowledge acquired during research projects
Approach based on the strengths and resources of people in care and relying on the professional qualities of practitioners # confidence, monitoring and evaluation.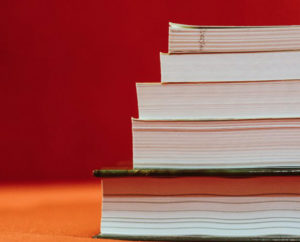 Staff training is an essential part of the development of any structure and the professional development of any individual. A well-trained staff, who knows both what to do and how to do the tasks at a high level, makes the difference, in that it can initiate and accompany processes of change and achieve the goals and objectives of any person and / or structure.
Range of training activities ranging from half-day, full-day or week-long courses, both theoretical and practical. Customized courses to meet the needs and expectations of your organization and your staff.
 Resources for training, writing and delivering training activities to probation and prison staff groups, as well as to civil society organizations and groups.
Services
The content, the examples and the theoretical underpinnings of the training are always adapted to the latest scientific results and regularly subjected to a critical examination in terms of practical relevance.
Consolidation of communication and social skills of people in care.
Acquired and consolidated innovative skills for professional actions and their implementation in your professional action-oriented context.
Reduction of cultural uncertainty, misunderstandings and conflicts stemming from the cultural and ethnic diversity of people in care and staff.
Potential development of multicultural teams and groups.
Supervision and individual coaching / team staffing to:
– Increase motivation, efficiency and usefulness in the work situation
– Reduce stress and situations of internal conflict
– Activate and use the resources of employees
Transmission of knowledge on:
– Desistance
– Cycle of Change
– Working Alliance
– Risk / Need / Responsiveness (RBR) & Good Lives Model (GLM)
– Motivational Interview
Good practice approach regarding :
– sexual violence
– domestic violence
– addictions​
– crisis situations
Methods and methodology
Precise clarification of objectives and expectations of clients and participantsConvert target agreements into a personalized training modelFlexible training design and practice-oriented implementation of training outcomesPractical exercises, role playsReflection of the experiences of other colleagues in order to draw conclusions for their own practiceObservational learning to open new perspectives and options for actionSynthesis and texts to acquire and deepen innovative knowledge
Formats:
One and two-day trainings and seminars
Workshops and more extensive or more specific qualifications
Training of trainers
Training sessions include:
Design and implementation of qualifications and training
Training materials and training scripts for all participants
Evaluation and certificates
Keywords
Initial and continuous trainingTraining of trainers
Transfer of know-howTheoretical and scientific knowledge & practical implicationsProfessional practices / good practicesHuman Capital & Social CapitalTeam supervision
Individual coachingInternational Standards / International Trends & DevelopmentsCurriculum development and designTransversally / multidisciplinaryWork with the community / families / institutions / public and private partners